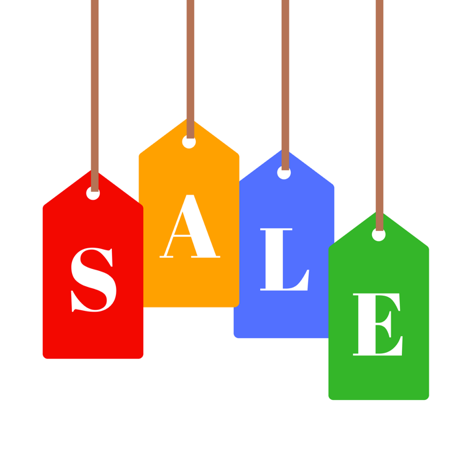 Welcome to the first of what we are aiming to be a regular series of features highlighting some of our favourite in-store brands, our latest offers, new products and other news we hope you will be interested in.
We're starting at the end - more precisely what we hope is the end of autumn / winter as we move to spring / summer, though at the time of writing it's 2 degrees outside and not feeling very spring-like!
This time of year is where we look to push through some end of season lines across the store ahead of spring / summer arrivals. As part of that this year we've recently completed the first phase of a reworked layout, both in-store and back of house. There's more to come on this so look out for more updates soon…
Back to the sale and here's some of the headlines:
Hockey - up to 65% off a range of sticks, bags, footwear and goalkeeping products.

Running / leisure shoes & clothing - up to 50% off

Football boots - up to 40% off

Rugby boots and protection - up to 49% off
Our biggest bargain in the hockey department is our range of Paradox sticks. A lot of people are new to the Paradox name and while it is new over here it isn't entirely "new" to hockey. Paradox is the European rebrand of a longtime and leading brand in Australia, Voodoo. The brand is one that we brought over and the only thing wrong was our timing - just ahead of the Covid outbreak! We have a new Paradox range we are filtering in now and so to shift this old stock it's meaty discounts on models such as the top of the range Unlimited (SSP £250, offer price £80) down to the solid performing Hot Pink (SSP £100, offer price £30).
Aside from Paradox we have up to 35% off our remaining stock of Mercian, TK, Grays, Kookaburra and Gryphon with sticks ranging from entry to top of the range. Our full range can be seen here https://thesportsdistrict.com/collections/hockey-sticks/HOCKEY-STICKS
Our hockey shoes are going fast, probably no surprise with Mizuno, Kookaburra, Grays and Gryphon now on offer at up to 50% off. We still have a good range of sizes though so if you need a pair check out what we have left here https://thesportsdistrict.com/collections/hockey-footwear
Hockey bags never really date so this time of year for us is as much about clearing space as selling out. Even so every one of our stick/kit bags, stick bags, holdalls and backpacks is now on some offer or another. These offers won't last though and once the stock is gone, it's gone! https://thesportsdistrict.com/collections/hockey-bags
Finally a rarity in our special offers at any time - goalkeeping! Big discounts are available on Mercian and TK and (say it quietly), we are knocking a bit off selected Obo items in-store only. Find out more here https://thesportsdistrict.com/collections/hockey-goalkeeping
From hockey to running. Every season brands change colours if not the shoes themselves and this year is no exception, so our winter colours need to go for the spring ones to come through. Big discounts here on Mizuno (up to 35%), Saucony (up to 25%) and Brooks (10%) as well as up to 30% off our entire trail shoe collection. Check out our offers and remaining stock here https://thesportsdistrict.com/collections/running-fitness-footwear
Our autumn / winter running clothing is running out fast - no surprise really at up to 50% off some items and an extra "buy 3 for 5% bonus discount" offer on top! Winter clothing doesn't date but we need the space, so it's got to go. It's a great chance to stock up for next winter or, given the current weather, see you through until the temperatures get a bit more pleasant! https://thesportsdistrict.com/collections/running-fitness-apparel
It's been a great football season for us and we haven't got much left in our range of Puma and Adidas adult and junior boots. What we do have though is on offer, so find out more here https://thesportsdistrict.com/collections/football-boots
Finally rugby, and as the 6 Nations draws to a close so does our winter sale - save on boots and protection https://thesportsdistrict.com/collections/rugby
Hope to see you soon!